GALLERY OFFICERS FAMILIES BOATS
CLICK ON BELOW IMAGES TO SEE ENLARGMENT
THE "CANTEEN" LOCATED ON THE FIRST FLOOR OF 64 BUILDING.HAD CAN GOODS
AND SOME FRESH VEGETABLES, MILK AND OTHER ITEMS WE COULD PURCHASE.
THE CONTROL CENTER WAS UPGRADED AS SEEN IN THE COLOR IMAGE ABOVE.
NOTE THE CABLE AT THE DOCK TOWER.
THIS CABLE WAS USED TO SEND DOWN TO THE DOCK A KEY TO UNLOCK THE
BOAT EACH TIME IT WAS TO DEPART FOR SAN FRANCISCO.
EACH VISITOR TO ALCATRAZ HAD TO PASS THROUGH THE
DOCK METAL DETECTOR SO THAT NO WEAPONS COULD BE BROUGHT TO THE ISLAND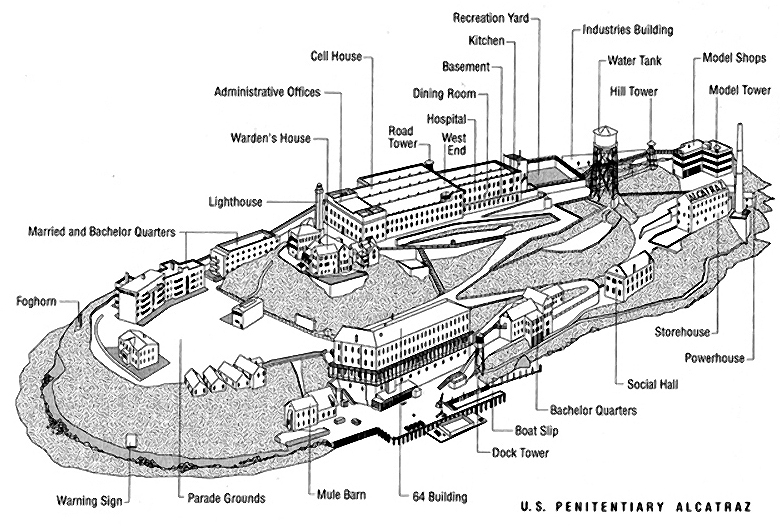 CLICK ON DRAWING ABOVE TO SEE POINTS OF INTEREST ON ALCATRAZ
MOST OF THE YEAR WE WERE ABLE TO ENJOY THE COLORS OF ISLAND FLOWERS